Projects
2019 Projects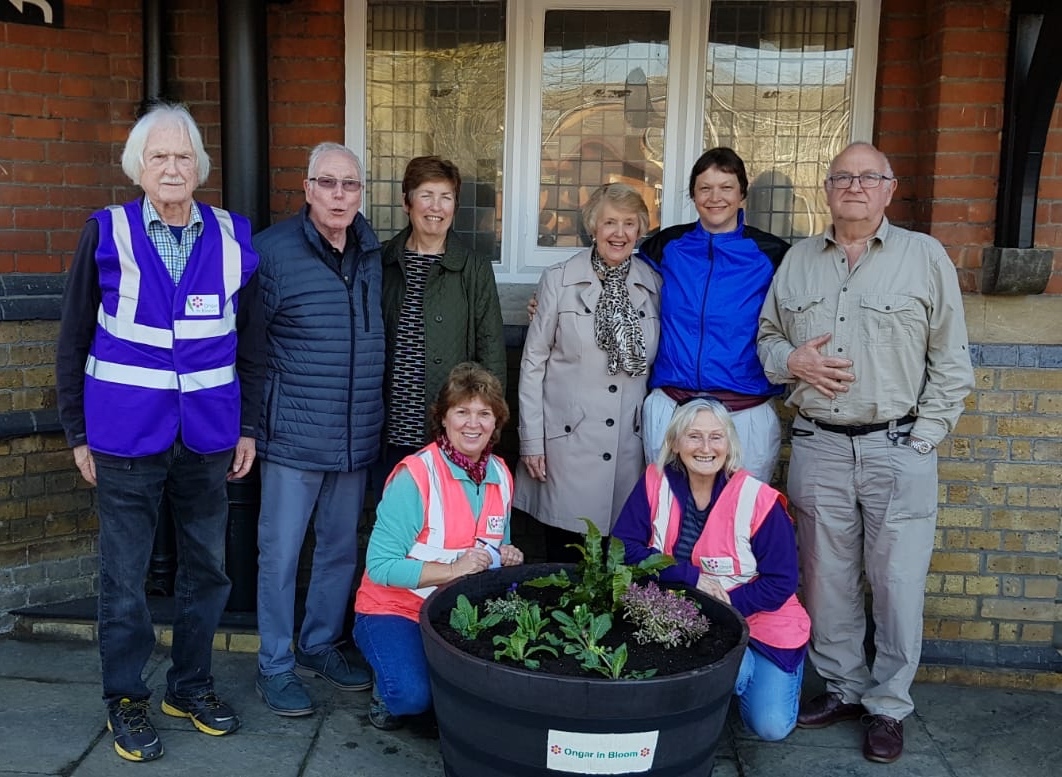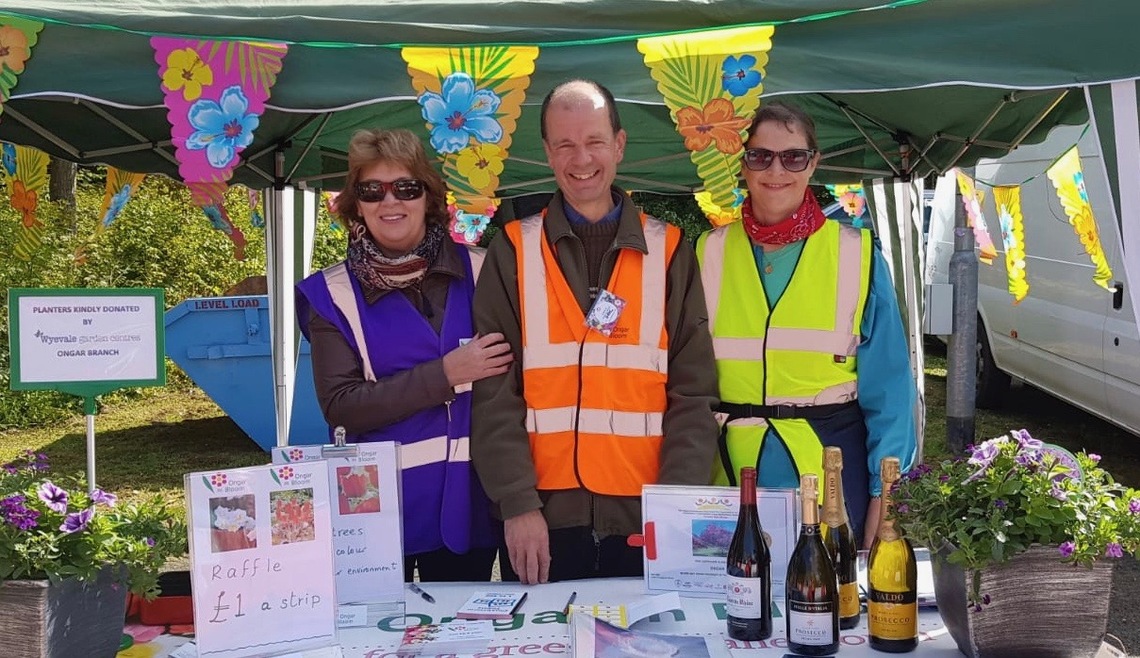 1. If volunteers are available, place two new Amberol reservoir barrels outside the Budworth Hall.√ Completed
2. Prepare 2019 Ongar Town Guide.√ Completed
3. Run a stall at the Ongar Town Festival√ Completed
4. Establish the Adopt a Tree, Planter or Area scheme.
5. Maintain, water and replant OIBs 30 planters, six trees and three planted areas.
2018 Projects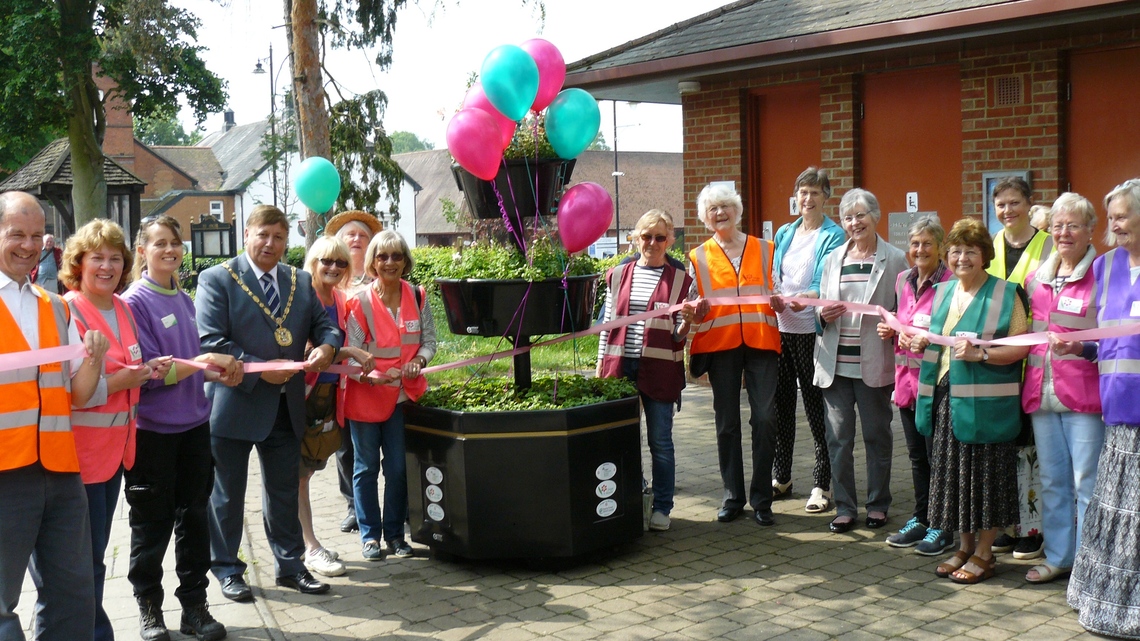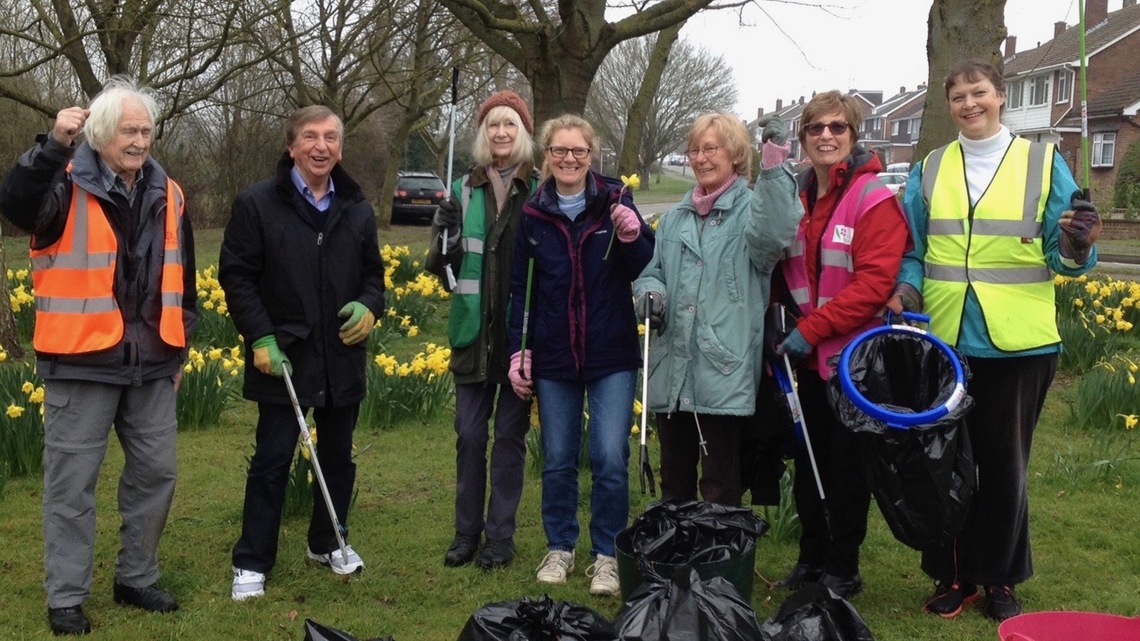 Join in with the Great British Spring Clean - 24th March

√ Completed

Install a large octagonal two tier flower barrel

√ Completed

Prepare the 2018 Town Guide

√ Completed

Tidy up the frontage of the old Police Station

√ Completed

With the help of Epping Forest DC, plant three new trees in the High Street

√ Completed

Tidy up the frontage of Essex House

√ Completed

Maintain the two rose beds; behind the Budworth Bus Shelter and Library

√ Completed

Continue to work with Chipping Ongar Primary School

√ Completed

Maintain, water and replant as necessary OIB's 9 railing planters and 12 barrels

√ Completed

Should funds become available: to place an extra large self-watering barrel outside Boatman's Opticians.

√ Completed
2017 Projects
1: New Railing Troughs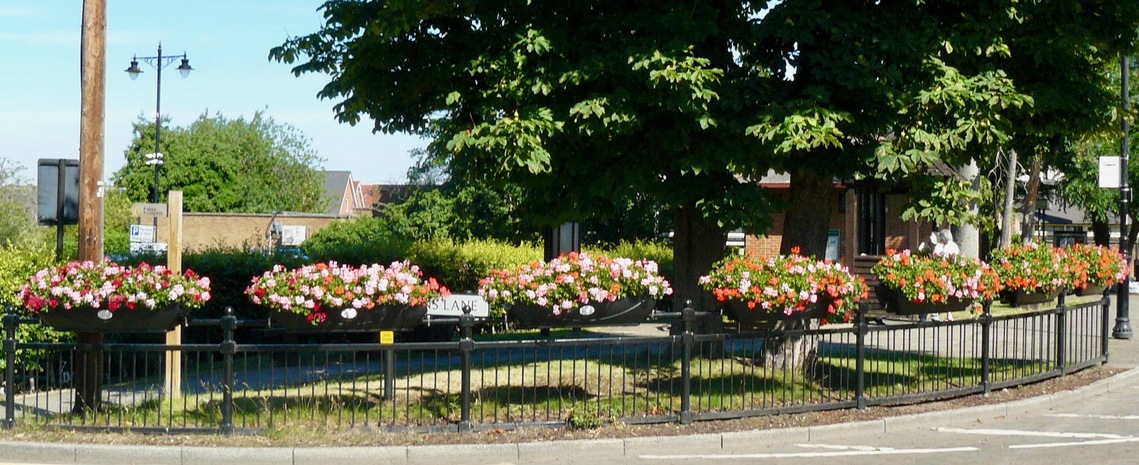 In 2017 OIB installed and planted up nine troughs opposite the Budworth Hall
2: Chipping Ongar Primary School Gardening Club
In March 2017 OIB restarted the Gardening Club ↓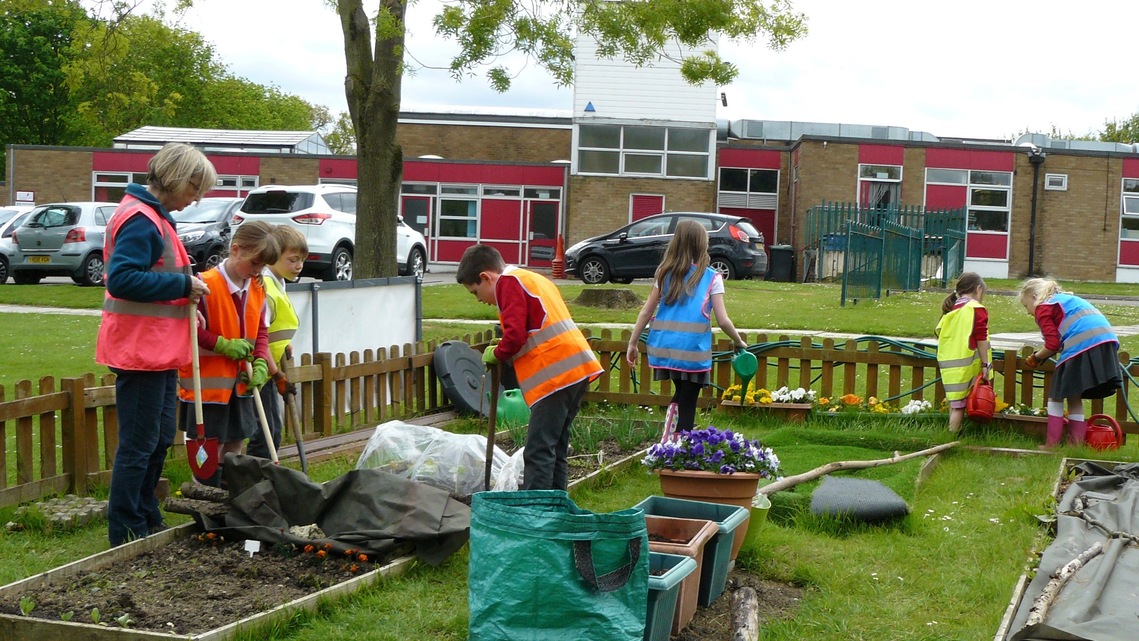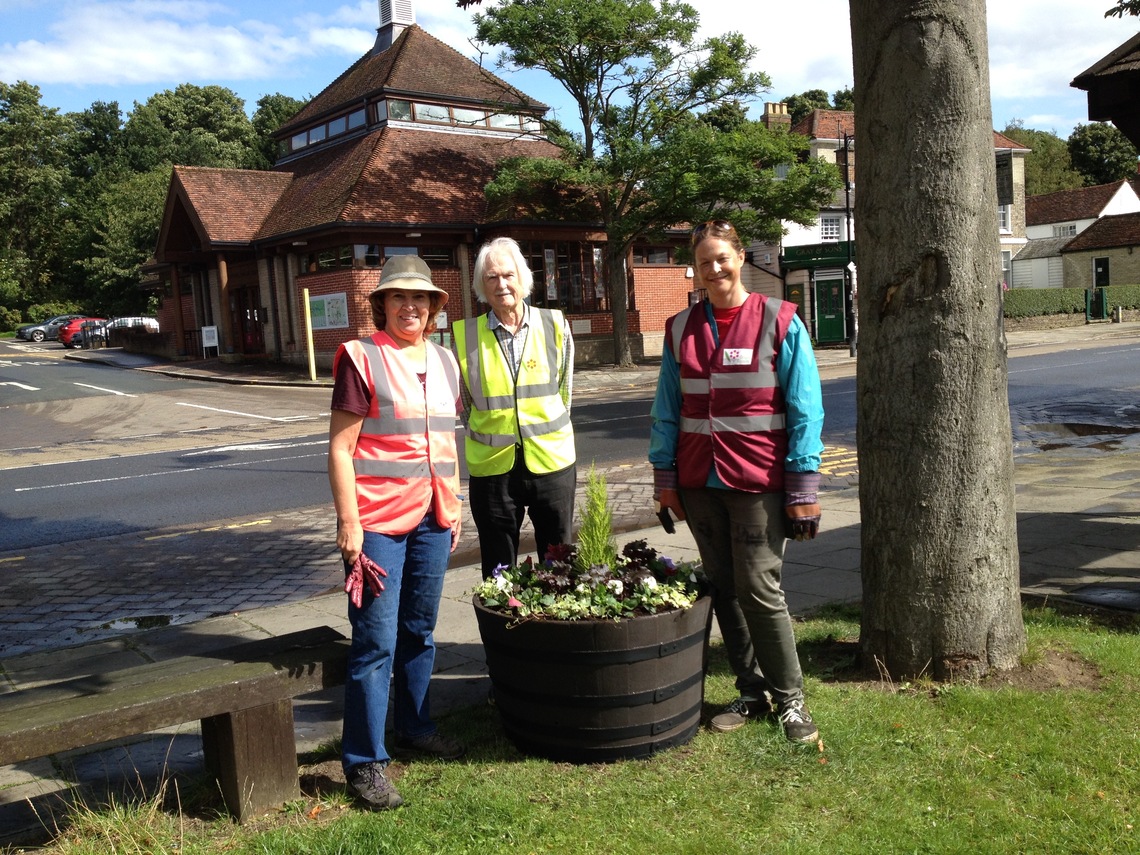 3: Ongar Town Guide
OIB were involved with the production of the New Ongar Town Guide.
4: Two Flower Barrels →
OIB installed two new flower barrels in September.
2016 Projects
1: Creation and fundraising
OIB was formed in March 2016 to try to make Ongar a greener, cleaner and more beautiful town. The first year involved setting up the organisation, fundraising and acquiring permissions to install new planters.
2 : Planting 5,000 Crocuses
In October 2016 OIB, with the help of Rotary and 3rd Ongar Cubs & Scouts, planted 5000 purple crocuses in recognition of the success of the End Polio Now Campaign
.
___________________________________________________________________________________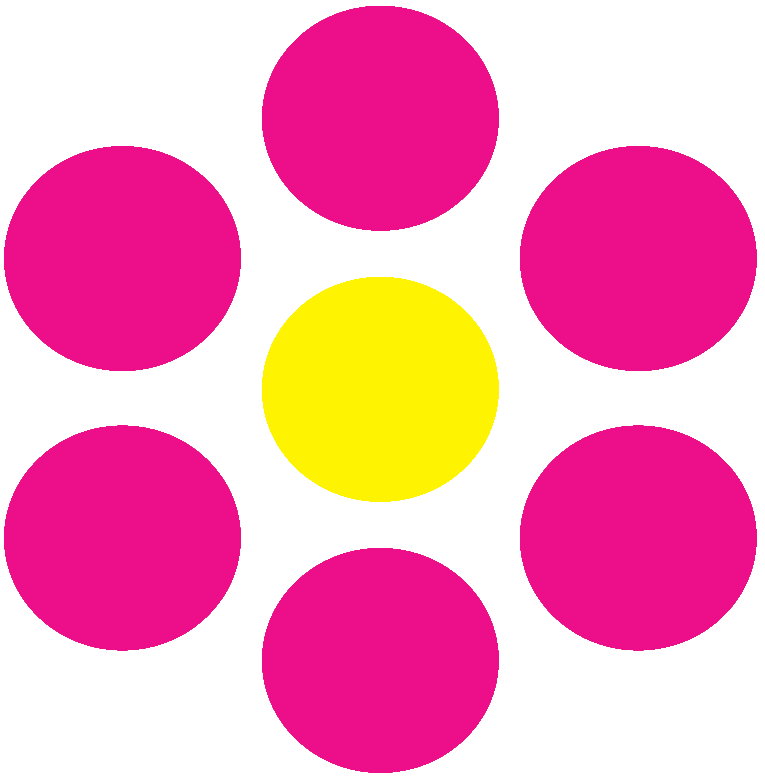 Ongar in Bloom for a more beautiful town. Email us