Ongar in Bloom 2018
What's On?
Summer Saturdays: Watering and weeding. Meet at Octagonal Planter 9.30 am, one hour's work and then refreshments.
Let's make Ongar beautiful!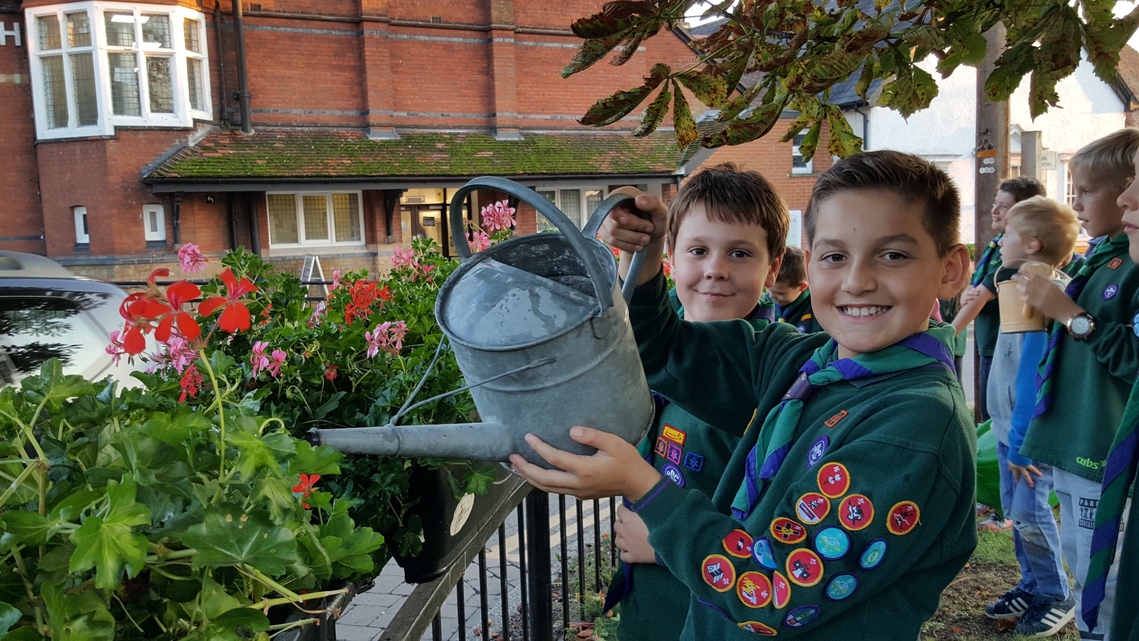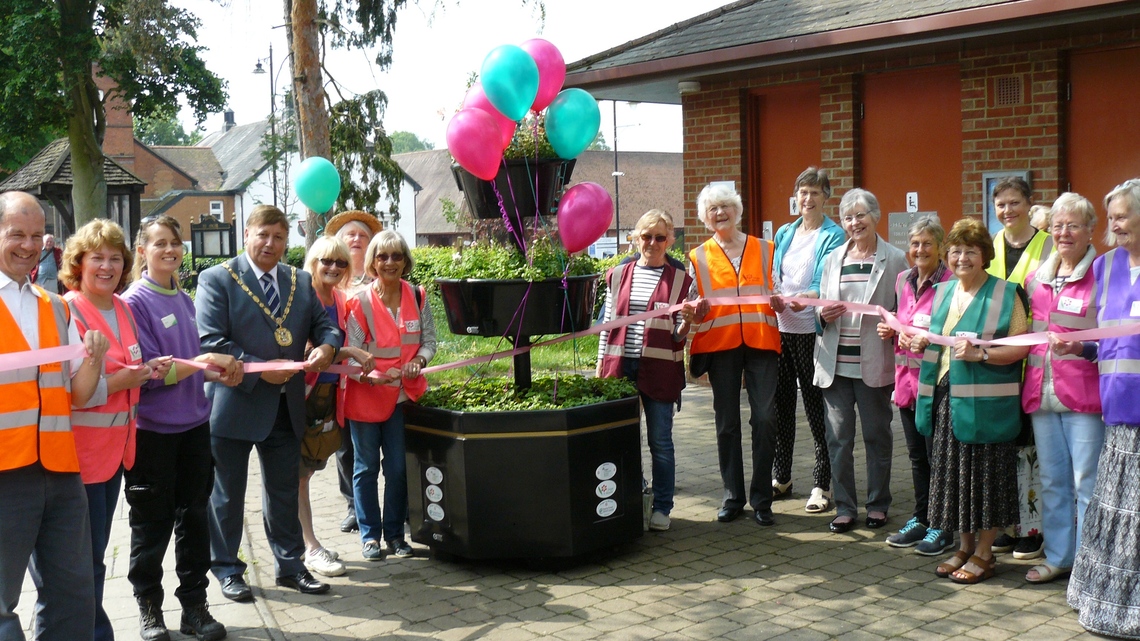 Ongar in Bloom is a group of volunteers who help
to brighten up Ongar by working on permanent planting projects,
floral displays and making Ongar a greener community.
GOING FOR GOLD
Excellent news - Ongar in Bloom was awarded an RHS SILVER GILT medal in the 2017 Anglia in Bloom awards. The next stage up from SILVER GILT is GOLD. Now our community is working together to plant trees, to tidy up forgotten areas, brighten up our streets and look after our wildlife. It will take a while, but we're going for GOLD!
Ongar in Bloom is part of the national RHS Britain in Bloom movement.

CLICK ON THE LOGO for more information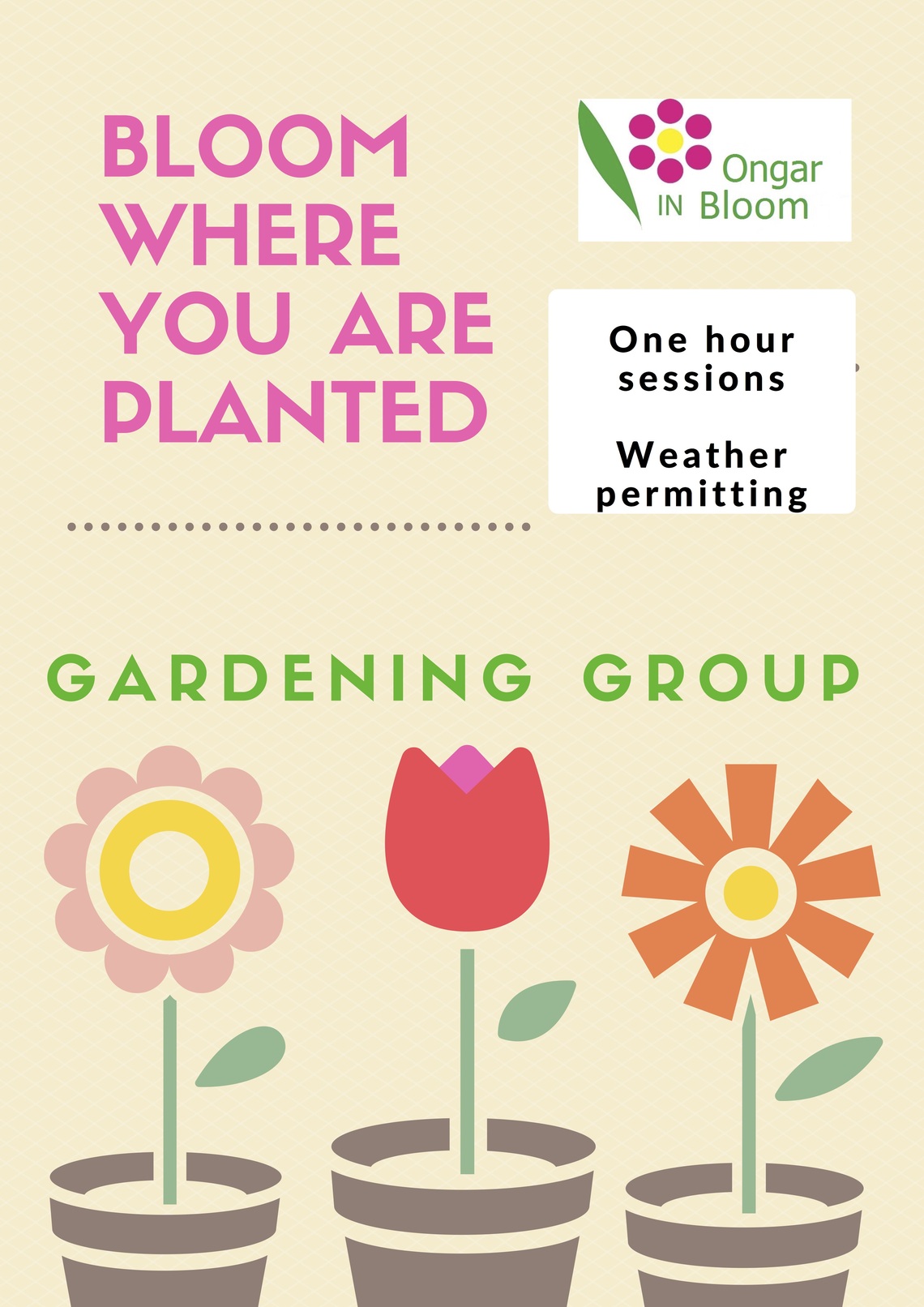 Weed & Tidy & Gardening Group
Gardening is excellent all round exercise for the whole body and you get the great end result of seeing more flowers and trees in Ongar.
We are a small enthusiastic group who meet regularly, mostly on Saturday mornings, to plant up new barrels, deadhead, weed, litter pick and generally keep Ongar clean, green and beautiful.
We work together to get jobs done quickly and there is always time for a coffee afterwards.
____________________________________________________________________________________________________________________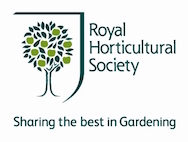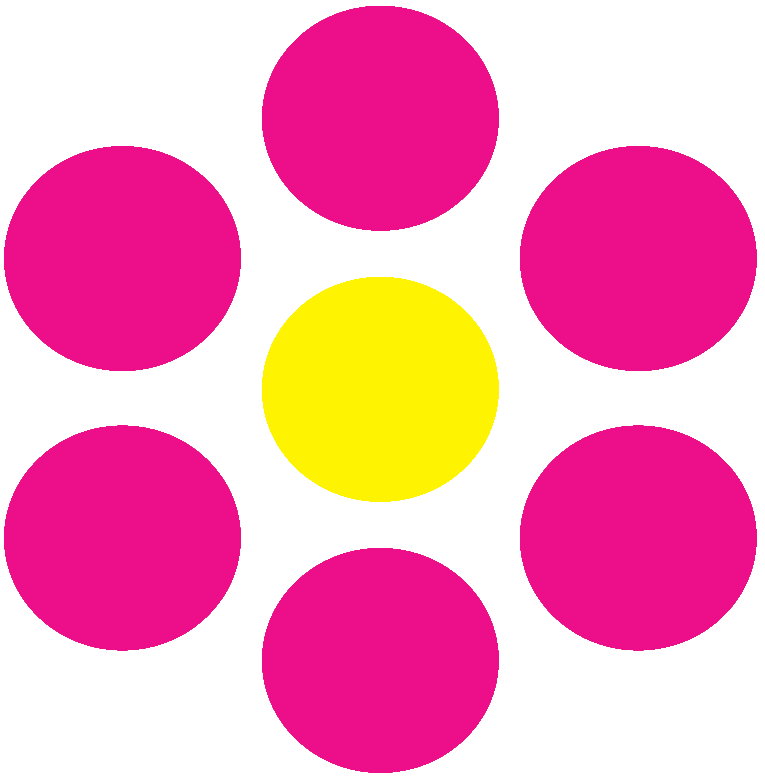 Ongar in Bloom for a more beautiful town. Email us