Community Orchard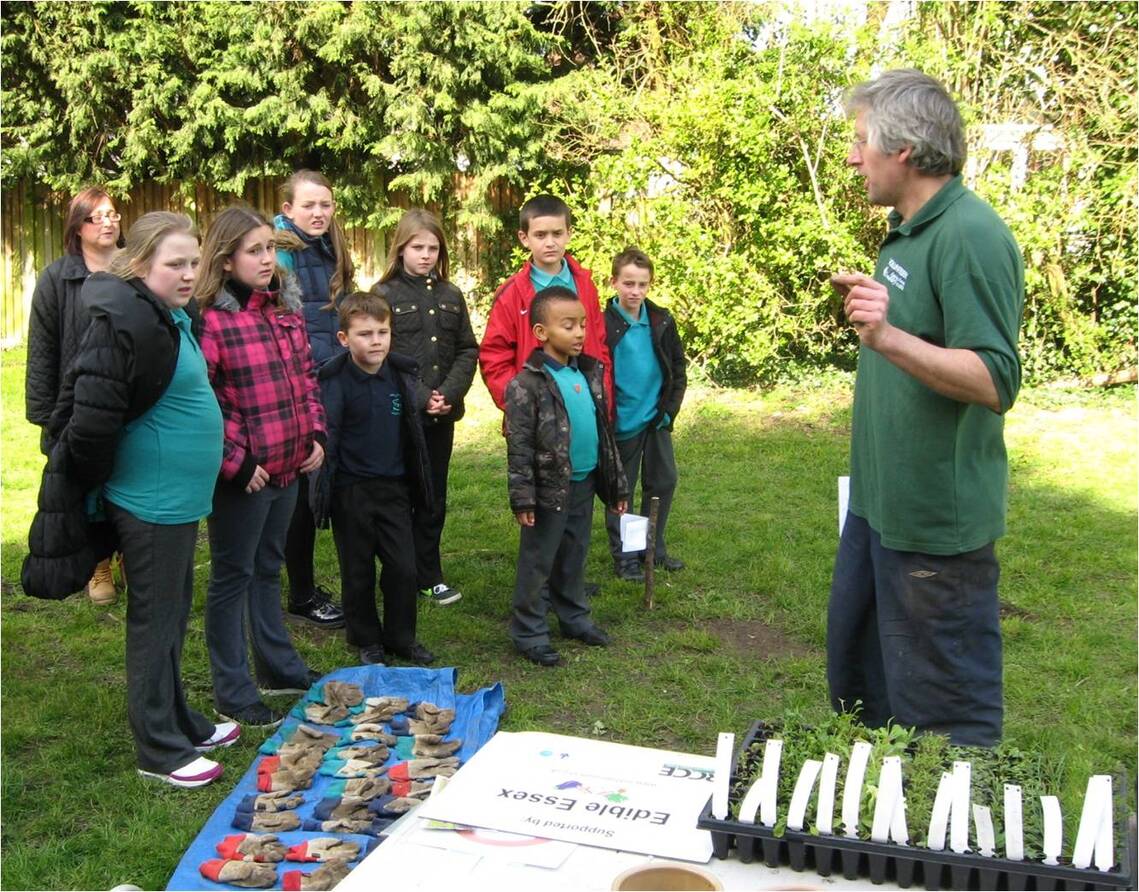 Society grows great when old men plant trees whose shade they know they shall never sit in
In Shelley a group of local people had the idea of utilising a small disused allotment, just one fifth of a hectare in size, as a community orchard. They took their proposal to the Council and now their dream has come true and the disused land is of value once more.
The orchard is located in a residential area of Shelley and is accessed from St. Peter's Avenue just north of the Four Wantz roundabout, Ongar.
The orchard is owned by Epping Forest District Council and funding to develop the site was obtained from the Rural Community Council of Essex (funded by the Big Lottery's Local Food Scheme and supported by Essex County Council), the East of England Apples and Orchards Project and Ongar Town Council.
In January 2014, Friends of Ongar Community Orchard, with help from Epping Forest Countrycare, planted 25 fruit trees, and later in the spring took a group from Shelley Primary School to plant wildflower plugs. The area is now managed to promote the fifteen different species of wildflowers which include Yarrow, Yellow Rattle, Ragged Robin, Primrose, Meadow Buttercup and Cowslip. From time to time more wild flower seed is sown on the site.
The orchard now contains apples, plums, pears, greengages and cherry trees. It is hoped that the orchard will be a useful resource for local schools and youth organisations, with a theme of healthy eating, and sourcing food locally. Local people are encouraged to pick fruit for their own enjoyment.
Organisers of the community orchard say that they are planting for the future and quote the Greek proverb: "Society grows great when old men plant trees whose shade they know they shall never sit in."
Keith Snow