Cripsey Brook Nature Reserve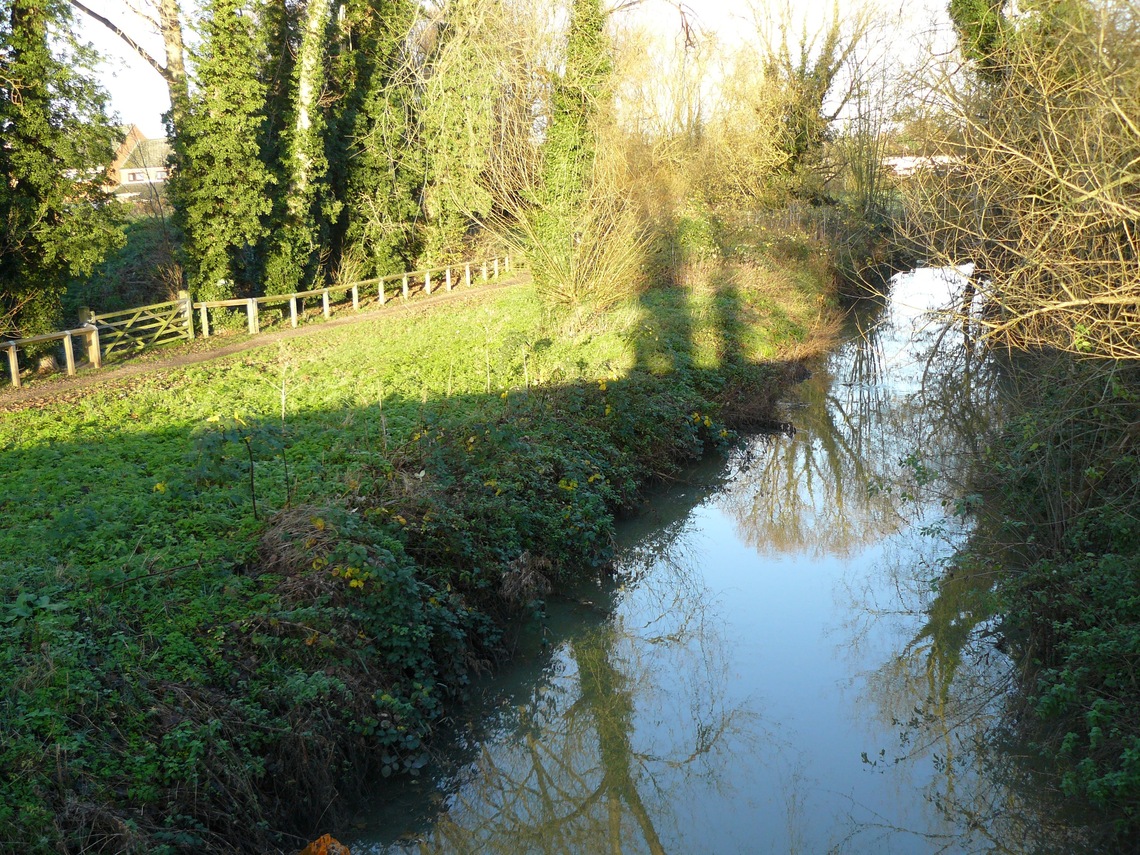 Many of you will know the Cripsey Brook, a tributary of the River Roding, which passes through Ongar. Adjacent to it is an attractive nature reserve; but it has not always been that way.
In 2007 Ongar Town Council leased this site from Essex County Council, and in conjunction with Epping Forest District Council's countryside management team, Countrycare, the Town Council began to transform the neglected land. Then, in 2014, ownership of the site was transferred to Ongar Town Council.
The land is divided in two, creating northern and southern sections, each with a quite different history of use and management. The northern section has a long history of grazing donkeys and ponies as a number of local residents held garden licences issued by Essex County Council. As a result of the grazing this section has been maintained as short grassland and many wildflowers still survive. The grazing by horses and donkeys continued until 2007. The southern area had been unmanaged for around 25 years; consequently, bramble and scrub had taken over and dominated the area.
Funding was secured from Essex County Council and BBC Breathing Spaces and this enabled a whole range of projects to be undertaken to improve the site.
The initial task was to counteract many years of neglect which meant clearing bramble and accumulated rubbish and, by the summer of 2008, this was largely accomplished. Trees were planted with the involvement of children from local primary schools and a wildflower mix was sown. Access to the site was improved with an upgrade of the existing footpath and a new ramp from the High Street, sited close to the bridge over the Cripsey Brook. In October 2010 a family open day celebrated the progress of the restoration with ferret racing, welly throwing, face painting and a demonstration of hedge laying.
With a mixture of trees and grassland centred on the Cripsey Brook, visitors can enjoy its splendid poplars, horse chestnuts, oaks, ash and willows, the wildflowers that change with the seasons, and animal wildlife which includes foxes, kingfishers, herons and a wide range of songbirds. The Cripsey Brook is a historic water course which runs through Ongar providing water for a large variety of wildlife which has been further encouraged by the creation of the nature reserve.
It is now protected as Queen Elizabeth II Jubilee Fields under the Fields in Trust Scheme, and this was celebrated at a ceremony in September 2013.
Keith Snow